Today we're going to talk about the agency tools that will set you apart from your competition. We all know that the agency world is a unique one — one agency works for several, if not dozens or hundreds, of different organizations around the world that trust that agency with their offline and online marketing, advertising, and other digital campaigns. The vast impact that advertising agencies have on the business world as we know it can be surmised with a few statistics.

Agency tools & deals list is also live on Product Hunt, please support us.
To be successful in this sort of role requires a specific skill set, attention to detail, and the proper agency tools.
Table of contents
Discover the best agency tools and deals, and ensure that your business is fully equipped to be competitive — whatever your budget.
Since you probably don't have time to sort through literally thousands of agency tools on the internet, we rounded up the 15+ best agency tools and deals to follow.
Scalenut
Lifetime Deal – Starts from $49
Scalenut is a content intelligence SaaS platform that helps you discover and create the most relevant content for your business. It uses deep learning and AI to create the best content possible.
Features
Break down Content from Competition
Identify Target Keywords
Improve Content Quality
Comprehensive Research
Real-time Recommendations
Quality Scoring
Understand User Intent
Picmaker
Lifetime Deal – Starts from $69
Picmaker is an AI-enhanced DIY design platform that lets you create stunning professional graphics in minutes.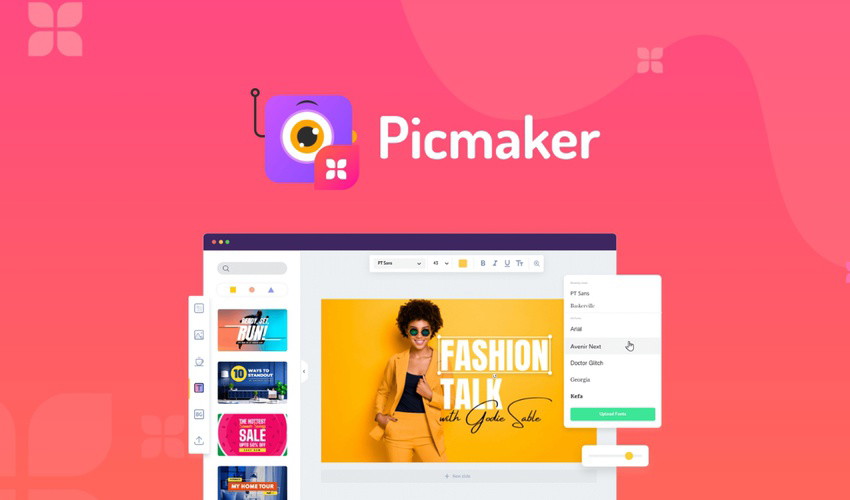 Features
Get AI-enabled design suggestions with the click of a button, plus access to 100 million photos
Alternative to: Canva
Choose from thousands of ready-to-use professional design templates to create stunning designs in minutes
Best for: Marketers, influencers, freelancers, designers, and agencies who want to quickly create professional-grade designs
VectorGrove
Lifetime Deal – Starts from $29
VectorGrove is a royalty-free vector and graphics platform with millions of design assets and flexible licensing to empower creativity.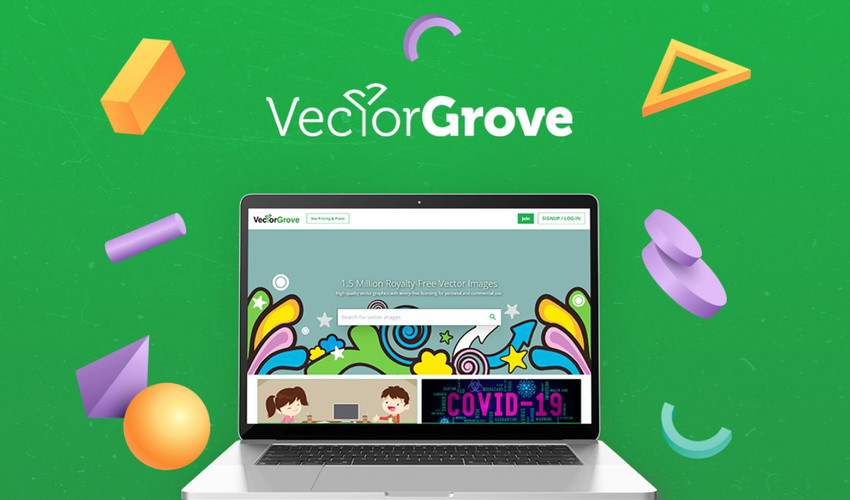 Features
Get access to 2M+ royalty-free vectors and graphics
Alternative to: Envato Elements
Use advanced search features and filters to find the vectors and graphics you need for your next project
Best for: Designers and agencies who need a wide selection of vector graphics to fuel their creative projects
Pirsonal
Lifetime Deal – Starts from $29
Pirsonal is the Video Personalization tool you need to engage with your audience via emails, landing pages, chatbots etc. to achieve 3x more conversions.
Features
Create, Automate & Scale your Personalized videos
Alternative to: Vidyard, Bomb Bomb
Interactive Video Player, In-video Forms, Data-driven Calls to Action, Dynamic Landing Pages
Best Suited for: Agencies, Marketers, SMBs & Sales Professionals
VBOUT
Lifetime Deal -Starts from $79
VBOUT is an all-in-one marketing automation platform that helps you convert leads and nurture campaigns at scale using powerful analysis and targeting tools.
Features
Generate leads, increase reach, drive conversions, and track the consumer journey with a complete marketing automation stack

Alternative to: Hubspot Marketing, Activecampaign, and Sharpspring

Utilize 10 powerful tools including drag-and-drop visual automation, SMS, web push, and retargeting

Best for: SMBs, digital agencies, marketing consultants, and agency partners in need of easy-to-use marketing automation
Superdense
Lifetime Deal -Starts from $25
Superdense is a compact storehouse for your bookmarks, replacing the conventional way of finding (forgetting too) them for your use.
Features
Compactly save, organize, categorize, share your bookmarks.
Alternative to: Raindrop, Dropmark
Custom designing of bookmark icons
Best suited for: You 🙂
Satiurn
Lifetime Deal -Starts from $35
Satiurn is an easy-to-use tool that bridges the gap between your organization's CRM and productivity needs. Simply put, you could use one great tool instead of shuffling between multiple good tools.
Features
Create & Send Proposals, and convert them into Projects
Track your Income, Set and Manage your Budgets
Alternative to: Asana, Paymo
Suited for: Solopreneurs, Agencies, Freelancers, and Small teams
Instoried
Lifetime Deal – Starts from $49
Instoried – Predict the Sentiment Analysis & Emotional Engagement for the written content with Plagiarism Checker & Smart Recommendations in Real-TIme to improve your copy!
Features
Emotionally Target your Customers
Semantic Analysis
Boost Customer Engagement
Enhance Creativity and Save Time
Alternative to : Textio
Scalify
Lifetime Deal – Starts from $59
Scalify helps you launch, analyze, optimize, and scale Facebook and Instagram ads faster with game-changing automation. It's like having an advertising agency manage your ads, without the hefty price tag.
Features
Launch Personalized Ads Effortlessly
Analyze Ad Performance on Every Level
Automate Optimization to Boost Results
Scale Automatically to Maximize Profit
Scalify Integrates seamlessly with the tools you use
Open AI's GPT-3 for AI-Generated Ad Copies
Alternative to : Roihunter and Madgicx
Studiocart
Lifetime Deal – Starts from $89
Studiocart is a platform that gives you the tools to build high-converting checkout pages and sales funnels directly on your own website.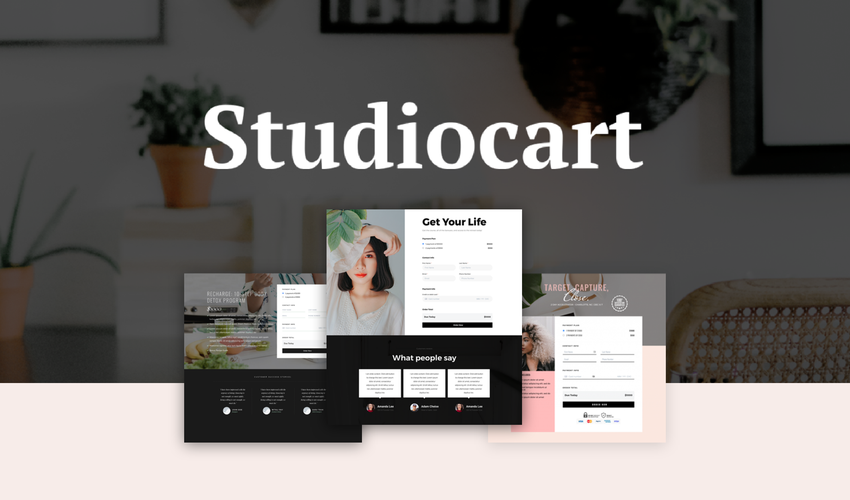 Features
Finetune your sales flow by creating order bumps and one-click upsells, scheduling flash sales, creating discount URLs, and more
Alternative to: Thrivecart
Offer multiple payment options, including one-time payments, payment plans, and subscriptions
Best for: Non-techies looking for an easy plug-and-play solution to build on-brand checkout pages and high-converting funnels
Doopoll
Lifetime Deal – Starts from $49
doopoll is the all-in-one survey & forms platform that makes getting feedback a breeze with beautiful surveys that get 3x more responses. Track responses in real-time. Get fast insights with autogenerated charts.
Features
Get 3x more responses with the easy-to-use survey builder that is designed for conversion.
Hundreds of templates: From Net Promoter Score (NPS) feedback, to Event feedback, to Employee surveys, and many more.
Unlimited sharing options – use as many as you like. Share by Email, QR code, social media or grab the link.
See your survey responses in real-time and use the presenter screen for big events and webinars.
Nozzle
Lifetime Deal – Starts from $59
Nozzle is a full search engine results page (SERP) monitoring tool that gives you access to all the data for every keyword relevant to your brand.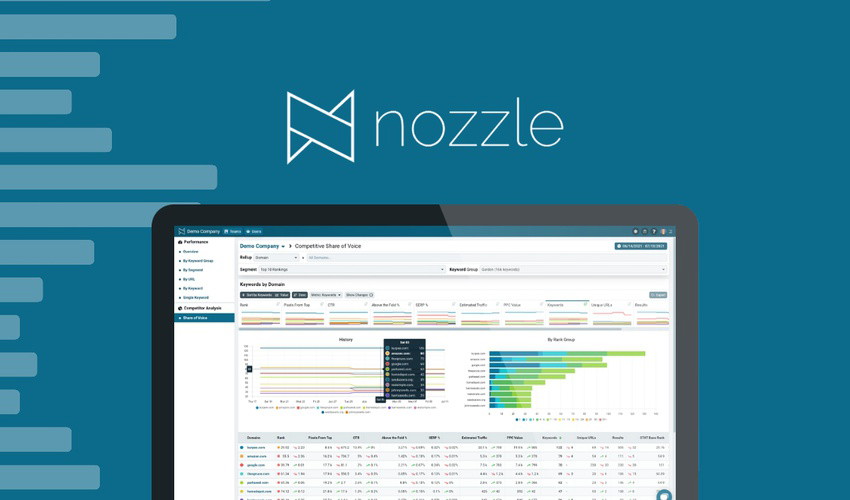 Features
Track multiple key words relevant to your SEO strategy on customizable data collection schedules

Alternative to: STAT, BrightEdge, and seoClarity

Manage and analyze the SERP presence of digital assets and compare provided data to your direct competitors
Acumbamail
Lifetime Deal – Starts from $79
Acumbamail is a marketing platform that helps you grow your business with email campaigns that drive traffic to customized, responsive landing pages.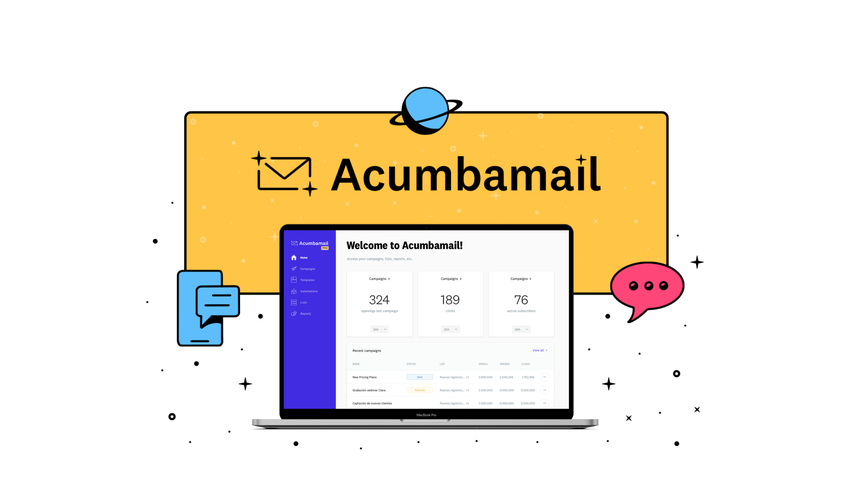 Features
Build email marketing campaigns, automated digital workflows, and responsive landing pages within a single platform
Alternative to: Octopus, Omnisend, and Moosend
Analyze results with email list management options, optimized sending times, and comprehensive data reports
Best for: Marketing agencies and database management systems looking to improve their email outreach
Ocoya
Lifetime Deal – Starts from $59
Ocoya is an all-in-one content marketing platform that helps you find the perfect graphic for your campaigns, generate AI-powered copy in seconds with Travis™ AI, schedule posts ahead of time to save time and get real-time analytics on how well they perform.
Features
Content Management
Analytics
Auto Publishing
Brand Tracking
Posts Scheduling
KonnectzIT
Lifetime Deal – Start from $99
KonnectzIT is a no-code, drag-and-drop automation platform to automate your workflows using a visual connect builder.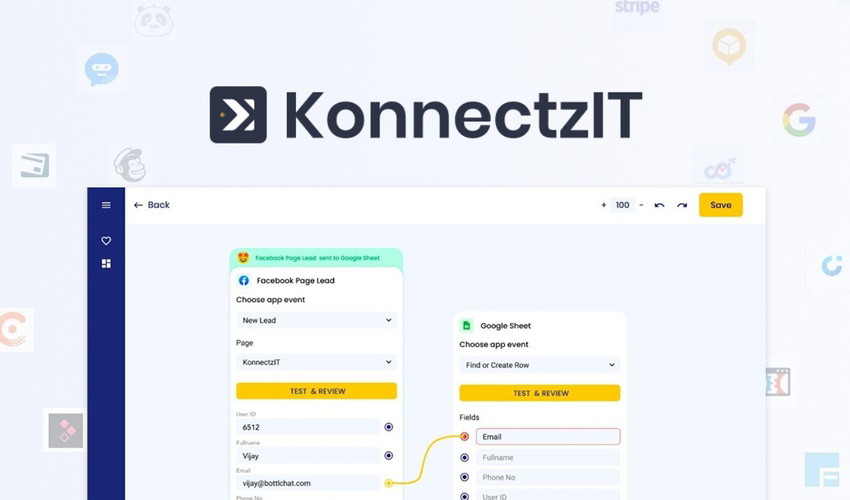 Features
Build, visualize, and publish complex workflows in minutes using the visual flow builder method
Alternative to: Zapier and Integromat
Connect with webhook and API apps from an extensive library to automate your daily tasks
Best for: Busy people who want to automate tasks or workflows without having to learn how to code
EWWW Image Optimizer
Lifetime Deal – Starts from $99
EWWW Image Optimizer improves site speed, bounce rate, SEO ranking, and user experience through site image optimization.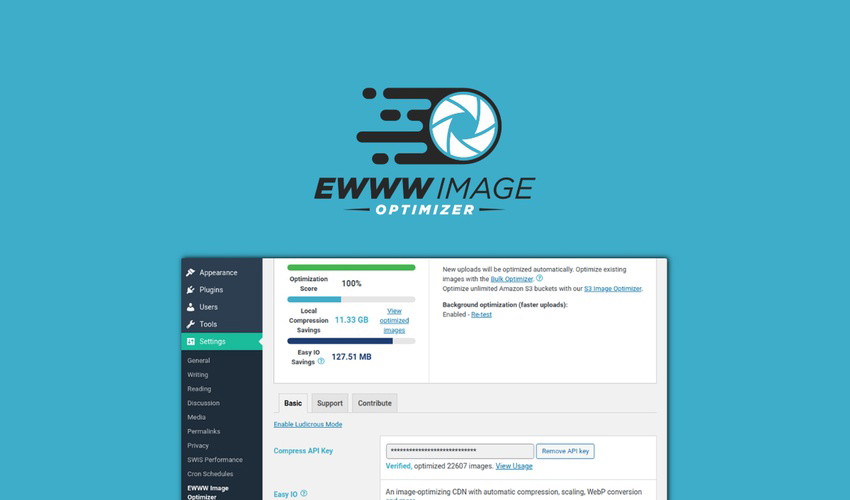 Features
Automate your site's image compression and conversion for optimal aesthetics on any browser or device
Alternative to: WP Smush
Use image scaling to save storage space and optimize site speed without sacrificing quality
Best for: WordPress website owners and developers who want to make their sites faster and improve the user experience
GetTerms
Lifetime Deal – Starts from $69
GetTerms is a privacy, terms, and cookie policy generator that lets you create custom, straightforward policies to keep your website and apps fully compliant.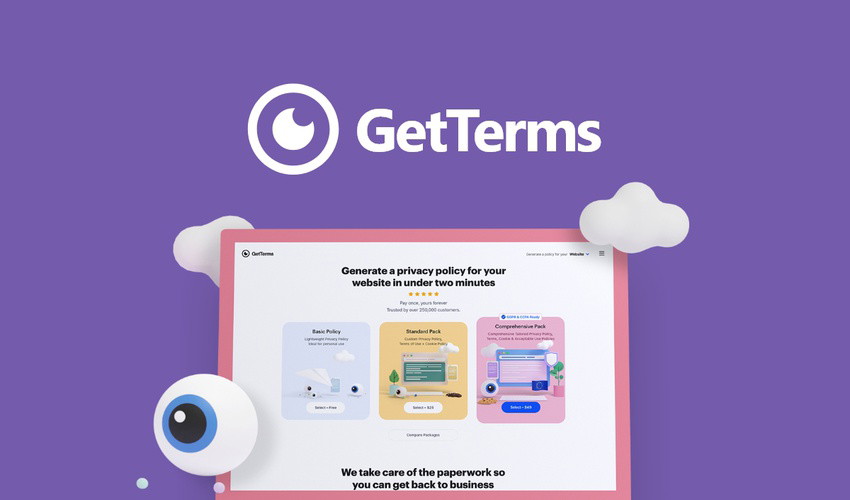 Features
Create comprehensive privacy policy, terms & conditions, and cookie policies in minutes
Alternative to: Termsfeed and Termly
Make sure your apps and sites are compliant with GDPR, CCPA, and APA laws
Best for: Entrepreneurs and website owners who want fully compliant sites and apps without prohibitive fees
VStat
Lifetime Deal – Starts from $60
Discover the audience data of any website. You can see a detailed website traffic report, traffic charts over the past 6 months, audience sources, profile, and interest, and much more.
Features
Evaluation of product quality in the workplace
History analysis of production trends or specific production parameters
Process and manufacturing analysis
Access to production data via network
MarketingMaster.io
Lifetime Deal – Starts from $39
MarketingMaster.io aka MMIO is a powerful all-in-one marketing platform that combines Chatbots, Messenger bots, Email Marketing, SMS & Social Media Automation under one roof.
Features
Omni-channel marketing to enhance your Brand presence
Alternative to: Manychat, Sendy, Shopify
Create Unlimited Chatbot flows, Live Chat, E-commerce Stores, Funnels with a few clicks
Best Suited for: Marketing Agencies, Digital Marketers, Small businesses, Ecommerce Store Owners
Brick
Lifetime Deal – Starts from $29
Brick is a very light-weight CMS that helps you write & publish Blogs, Product Documentation & Help Pages collaboratively with your team.
Features
Collaborate, Write & Publish the content with your Team
Alternative to: Notion
Manage Unlimited Projects & Domains from a single account
Best Suited for: Bloggers, Content Writers, Project Managers
Nexweave
Lifetime Deal – Starts from $49
Nexweave helps you create hyper-personalized images, GIFs, and interactive videos to display in emails, LinkedIn messages, chatbots, and web pages.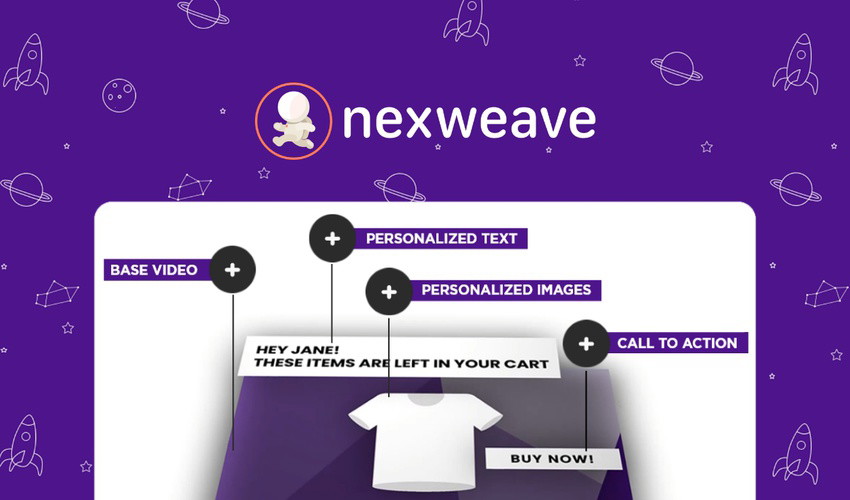 Features
Create hyper-personalized images, GIFs, and interactive videos at scale that compel your audience
Alternative to: Nifty Images and Picsnippets
Embed your personalized assets into your sales and marketing content, helping you get better results
Best for: Agencies, marketing teams, and entrepreneurs looking to better connect with their audience through personalization
Crocoblock
Custom Deal per year – Starts from $0
Crocoblock is the developer of JetPlugins, a set of premium Elementor add-ons. Crocoblock will Save you a Ton of Time!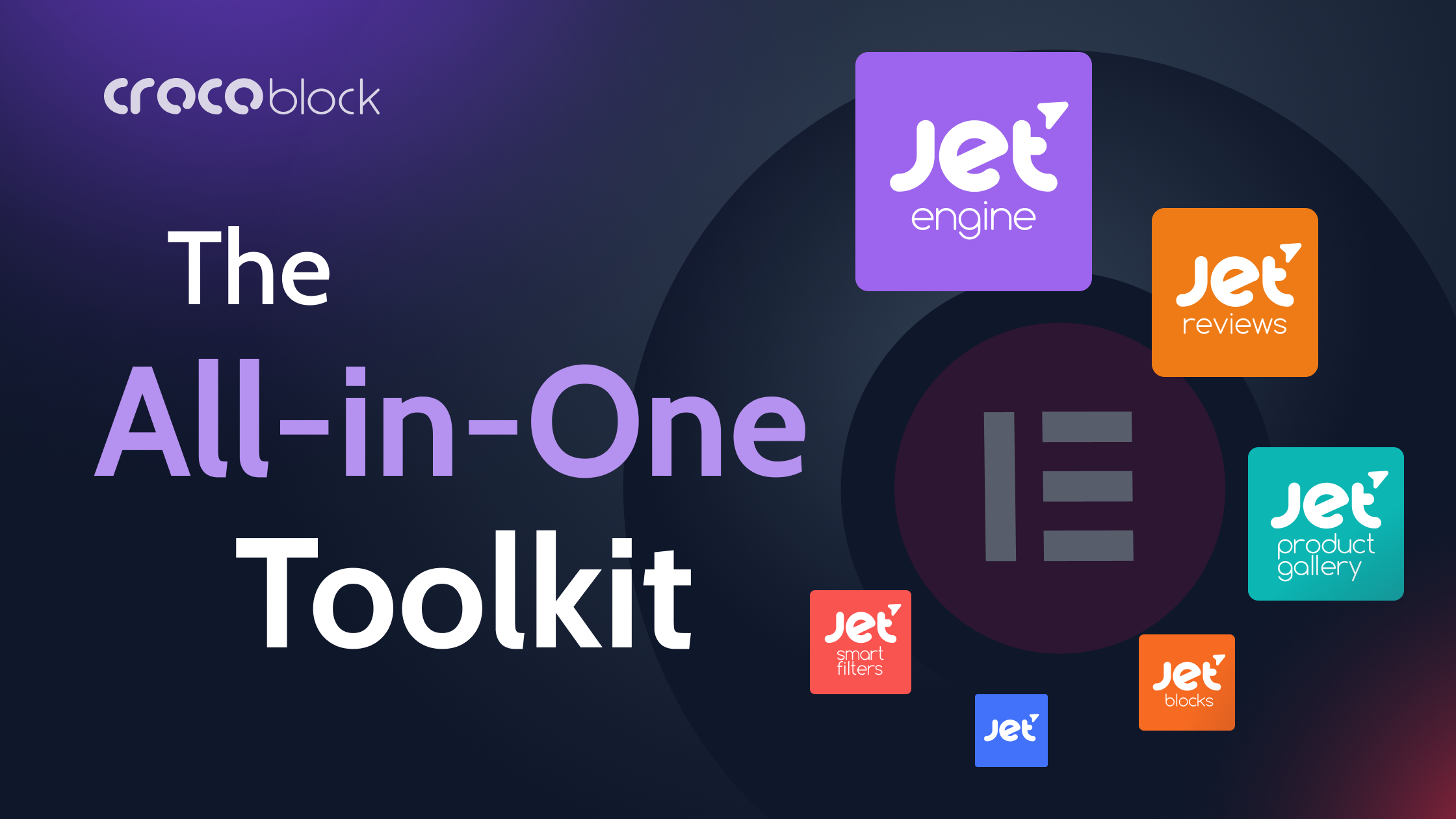 Features
Plugin
Online Booking
Online Store
Pre-built templates and themes
Drag & Drop
WPvivid
WPvivid backup and miagraion plugin is an all-in-one WordPress plugin for wordpress scheduled backup, restore and migration.
Features
Easy Backups
Auto Migration
Create A Staging Site
Scheduled Backups
Offsite Backup To Remote Storage
One-Click Restore
Unused Images Cleaner
WooFunnels & Autonami
WooFunnels can easily create optimized lead pages, checkouts, AOV-boostingorder bumps, one-click upsells, downsells & more.
Features
Behavior-based Segmentation
In-depth customer profiles
Built-in Email Builder
Email Sequencing and Automation
Analytics and Reports
Canva
Freemium
Create with custom templates and design with a team. Share designs anywhere and get it professionally printed anytime. Canva is a graphic design platform, used to create social media graphics, presentations, posters, documents and other visual content.
Features
Edit and convert your PDFs into online designs
Get even more out of Canva Presentations
Let your words flow with Text Animations
Tell it with a twist using Curved Text
Design better together
Apply Texture for Homey, Lived-In Designs
Crop Your Images for Trim, Precise Compositions
Say It Loud with a Drag and Drop Speech Bubble
Add Text to Any Photo for a Quick Caption or Compelling Commentary
Add Stellar Photo Effects to Make Your Photos Magnificent
Create Soft, Dreamy Designs with Transparent Images
Punchline
My suggestion (actually, how I invest in tools for an agency), Keep looking and testing the available tools and make a wishlist based on your client's demands. Test the free version and then invest in the agency plan.

then Growwww….

Did we miss any important tool? share it in the comments.

Wish you success.